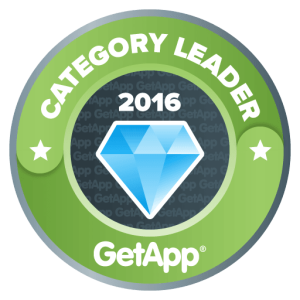 SALESmanago won a silver medal in 2016 SaaS Games, GetApp's ranking, based on user reviews. The Polish software is the only one representing Europe among its American competitors. SALESmanago classified as second, overtook applications such as Hubspot and ActiveCampaign.
"SALESmanago Marketing Automation deserves credit for breaking the American stranglehold on this event. The Polish-built software has been praised for its range of capabilities which extends beyond marketing automation to include CRM, email marketing, and more. Heavyweight marketing solution, HubSpot walks away from the games with a bronze medal.", says James Thornton, Content Editor at GetApp.
The SaaS Summer Games are designed to find the most popular software from the top companies on the market, pitting business solutions against each other in a frenzied, furious fight to the finish line in six different fields, related to applications' categories. The rules are simple. In the first place, software must appear in GetApp's Category Leaders ranking to qualify (GetApp, a Gartner's company, is the largest independent business apps marketplace). Medals are awarded in regardance of the average GetApp user review score of all applications in a given category, provided they have a minimum of 10 reviews. In case when the two solutions are tied on average user score, the one with the most reviews triumphs.
The competition also gives an insight into which countries are producing the most popular cloud apps, looking at 27 Category Leaders and data collected on the country where each vendor was founded, according to the average review scores of apps produced in those nations. In this ranking Poland ranked 1st, beating countries like Germany, Ireland or United Kingdom. That proves a sustainable technological development Poland is experiencing.
We thank the customers leveraging our software, who recommended us as the solution of choice for marketing automation. That's a great feedback for us, meaning we provide intuitive and effective solutions. We are still improving and aiming for gold!
SALESmanago is a cloud-based online Marketing Automation platform used by over 5,000 companies all over the world that manage databases of over 200 million customers. Using the power of real-time website and mobile application behavior analysis, SALESmanago enables clients to fully personalize email marketing, dynamic website content, social media and mobile marketing.
The company is ranked as one of top marketing automation platforms globally by Datanyze. Venturebeat ranks SALESmanago as a global leader in Marketing Automation for B2C and SMB segment. The company is based in Krakow (Poland) and has offices and subsidiaries in New York, London and Bangalore. It currently employs around 200 people.
2016 SaaS Games full report: http://lab.getapp.com/2016-saas-games-winners/
Further information is available at: www.salesmanago.com, www.appmanago.com.
More information:
Magda Szymanska
email: magda.szymanska@salesmanago.com
Ph: +48 533 650 610